Renowned Speakers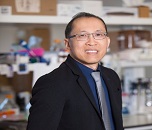 Anthony Boey
Centre for Drug Research and Development Canada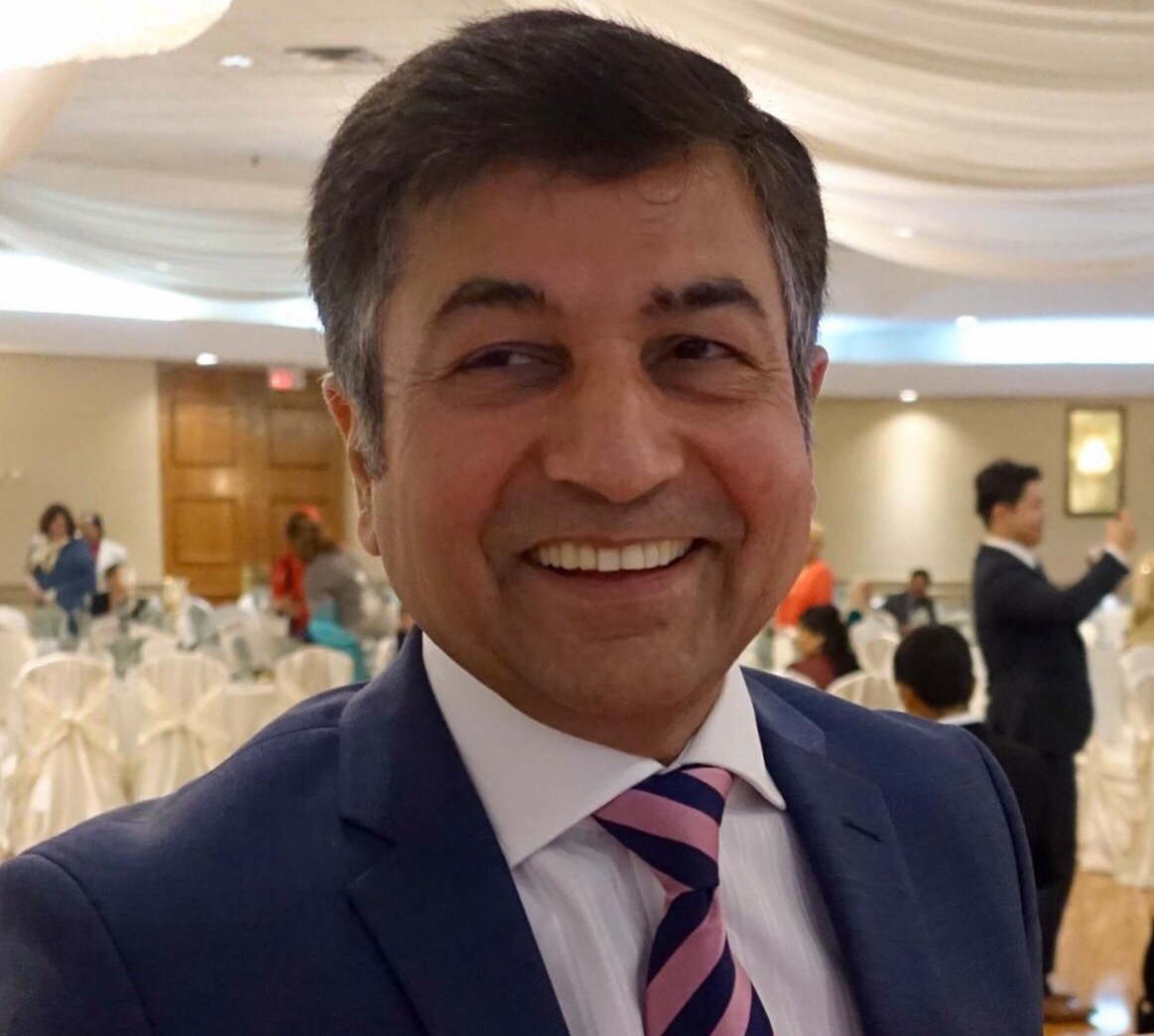 Asif Mahmood
Pfizer USA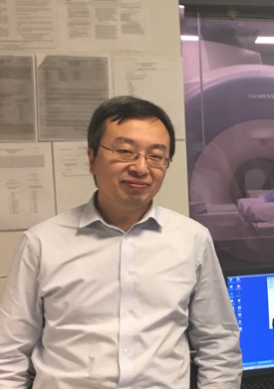 Changning Wang
Harvard Medical School USA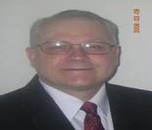 Boyd Summers
Weber State University USA
Farid Menaa
Fluorotronics, Inc. USA

Marc Le Borgne
University Claude Bernard Lyon 1 France

Laurent Désaubry
Université de Strasbourg France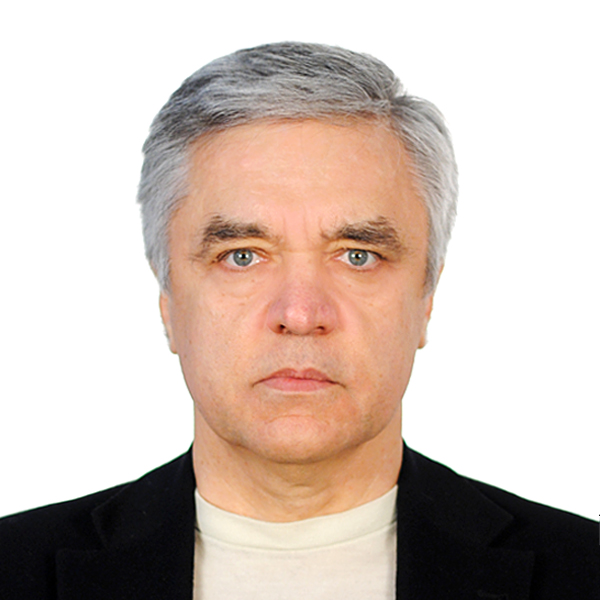 Sergey Suchkov
Sechenov University, Moscow Russia
Recommended Global Chemistry Conferences
Asia Pacific & Middle East
ICCDD 2018
Welcome Message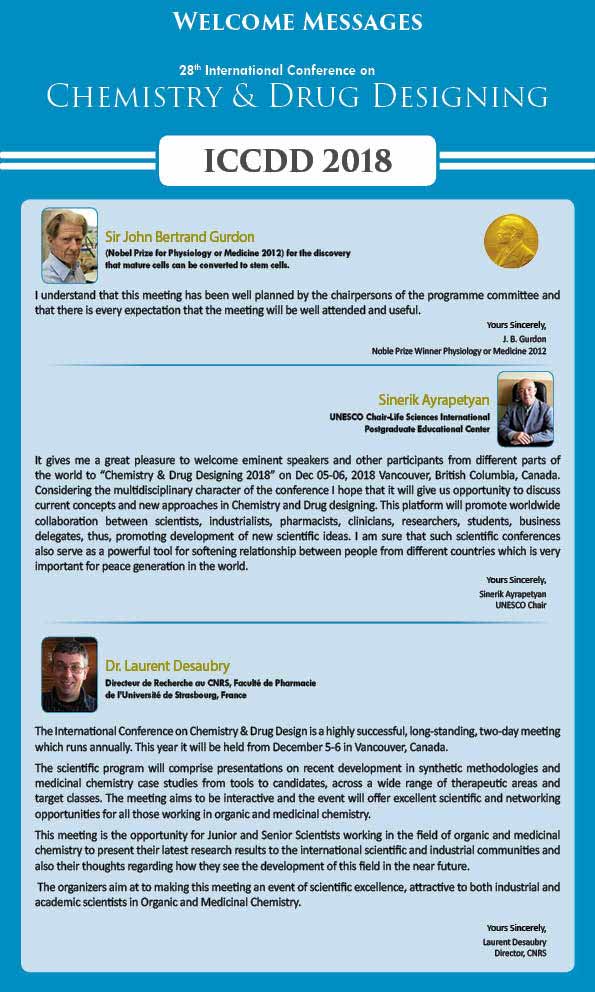 ICCDD 2018
Conference Series LLC Ltd presents one of the biggest international platforms for Chemistry Conference dated from December 05-06, 2018. The International Conference on Chemistry on Drug Designing will be held in Vancouver, Canada, providing every student, researchers, pharmacists, young scientists and delegates an opportunity to gather and share knowledge on topics including Drugs, Diseases, Pharmaceutical Techniques, Drug Designing, Drug Delivery, Development, Drug Formulation, Analytical Chemistry, Organic Chemistry, Inorganic Chemistry, Medicinal Chemistry, Polymer Chemistry, Nuclear Chemistry, Physical Chemistry, Pharmaceutical Chemistry, Environmental Chemistry, Materials Chemistry, Green Chemistry.
Details of ICCDD 2018 Conference
| | | |
| --- | --- | --- |
| Conference Name | Place | Date |
| ICCDD 2018 | Vancouver, Canada | December 05-06, 2018. |
The conference looks forward and believes in exchanging ideas and knowledge and to brighten the future for young scientists and students. The conference aims to create awareness and knowledge about the recent advancements and discoveries that sciences have made in the field of chemistry through our highly qualified and honorable speakers and delegates. It is a golden opportunity for everyone to attend a conference with such personalities, along with a lot of opportunities for gaining knowledge.
Importance
Chemistry & Drug Designing is the branch of science which deals with the investigation of the substances of which a matter is made up or composed of. It further deals with the reactions, synthesis and leading to the formation of new compounds as well. Chemistry is a very important branch of science used widely around every industry starting from pharmaceutical to any other industry. The subject answers the question "how" to every formation in our nature, starting from the molecular level, chemistry proves to be significantly important in our day to day life.
Why to attend???
International Conference and Exhibition on Chemistry & Drug Designing 2018 which is going to be the biggest conference dedicated to chemistry focusing on ''Expediting research innovations in Chemistry and fostering incipient paradigm in Drug Designing'' and provides a premier technical forum for reporting and learning about the latest research and development, along with discussing new applications and technologies. Events include hot topic presentations from all over the world and professional networking with industries, leading working groups and panels.
Meet Your Objective Business sector with individuals from and around the globe concentrated on finding out about chemistry, this is the best chance to achieve the biggest collection of members from everywhere throughout the World. Conduct shows, disperse data, meet with current, make a sprinkle with another product offering, and get a name acknowledgment at this occasion. Widely acclaimed speakers, the latest methods, strategies, and the most up to date overhauls in Polymer science and Engineering are signs of this meeting.
Who should Attend?
Heads, Directors, Group Leaders, Professors, Lecturers, Research Associates, Scientists, Investigators, Fellows, Readers from Chemical Companies, Chemistry labs, Pharmaceutical, Biopharmaceutical and Research Institutes working in Chemistry related fields
Traditional Medicine
Pharmaceutical Sciences
Drug Delivery
Drug Designing
Drug Testing
Drug Discovery
Chromatographic Techniques
Pharmacology
Cancer Studies
Neurodegenerative Diseases
Personalised Medicines
Virology
Chemical Biology
Biomedical Sciences
Biochemistry
Organic Chemistry
Translational Sciences/Medicines
Market Analysis
Market Value of fostering advances in Chemistry and Drug Designing: -
Drug Designing is a process of identifying incipient medicines for clinical conditions. There has been an ever incrementing desideratum for discovering incipient drug candidates due to the prevalence of several life-threatening diseases. Drug revelation technologies significantly contribute to the magnification of pharmaceutical industries. The major factors driving the magnification of the drug revelation market include a high prevalence of health disorders such as genetic disorders, nervous system disorders, diabetes, cardiovascular diseases and others; elevating demand for novel drug revelation technologies owing to the growing population; and advancements in the field of biotechnology, molecular biology and genomics. In addition, populated pipeline of novel drugs, coupled with patent expiry of several other drugs and incremented expenditure on health care are withal driving the market magnification. However, voluminous investments, shift of market branded drugs to generic drugs and delayed processing of regime regulations are obstructing the market magnification.
The drug discovery and drug designing market is segmented on the substructure of technology, services, end-users and geography. On the substructure of technology, the market is segmented into QPCR, DNA microarrays, protein microarrays, high-throughput screening, mass spectrometry, gel electrophoresis, chromatography, protein & nucleic acid isolation and other technologies. Predicated on accommodations, the market is segmented into Drug Metabolism and Pharmacokinetics (DMPK) accommodations, pharmaceutical, chemical and biological accommodations. The terminus-users of the drug revelation market include research institutes, biotech companies, and pharmaceutical companies, among others.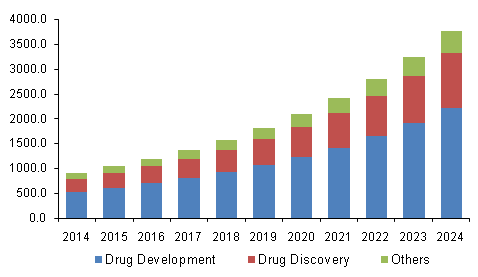 Ecumenical fine chemicals market is expected to witness a steady magnification during the forecast period, this magnification of ecumenical fine chemicals market is expected to be driven by magnification of the major end use industries. Pharmaceuticals and agrochemicals, being major consumers of fine chemicals, the magnification in these industries is in turn expected to fuel the magnification of ecumenical fine chemicals market during the forecast period. Moreover, growing demand from developing countries, especially those in Asia Pacific, is expected to result in magnification of ecumenical fine chemicals market. A major trend witnessed in ecumenical fine chemicals market is that the companies engendering fine chemicals are channelizing efforts towards development of efficient processes and more incipient products in order to gain a competitive advantage which eventually translates into a higher share in ecumenical fine chemicals market.
Market Growth of Chemistry Research in the last and upcoming ten years:
The ecumenical chemistry analyzers market was estimated at $8,965 million in 2014. This market is expected to grow at a CAGR of 5.52% between 2014 and 2019, to reach $11,728.01 million in 2019. Ecumenical chemical production (omitting pharmaceuticals) will probably grow by 3.4% in 2017, the same pace as 2016 (+3.4%). We anticipate a marginally higher expansion rate in the advanced economies (2016: +0.9%, 2017: +1.1%). Magnification in the emerging markets will presumably debilitate scarcely (2016: +5.4%, 2017: +5.1%). The ecumenical clinical chemistry analyzers market was estimated at $8,965 million in 2014. This market is expected to grow at a CAGR of 5.52% between 2014 and 2019, to reach $11,728.01 million in 2019.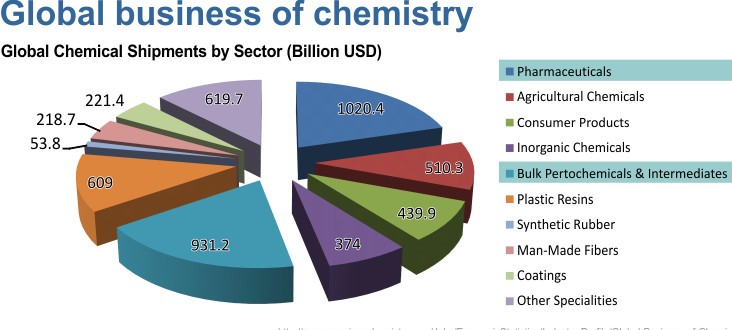 The ecumenical market for drug revelation technologies reached proximately $39.5 billion and $46.5 billion in 2013 and 2014, respectively. This market is expected to grow at a compound annual magnification rate (CAGR) of 11.3% to proximately $79.5 billion for the period 2014-2019.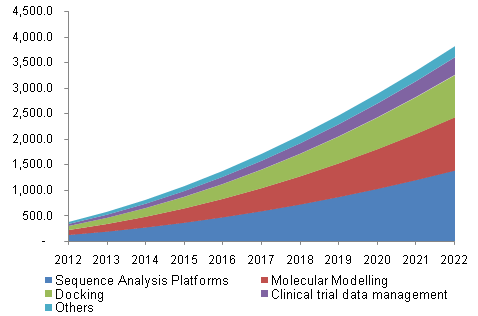 Funds allotted to Chemistry and Drug related Companies: -
The world's 50 most sizably voluminous chemical corporations control an ecumenical market valued at $697 billion in 2009. At long last, industry (from little incipient businesses to prodigious ecumenical partnerships) gives a paramount part of the rest of, which give both to graduate research assistantships and support for students leading exploration on a venture.
Apart from the industrial personnel where most of the research work is done, other research communities include:-
Academicians include Student community.
Researchers include Post docs, Research Associates.
Scientists include Professors, Associate Professors, and Assistant Professors.
Industries include Presidents, CEO's, and R&D Managers
Predicated on geography, the market is segmented into North America, Europe, Asia-Pacific, Middle East & Africa, and South America. The market is further segmented, geographically, by the countries in the respective regions.
Major Associations in Canada:
Chemistry industry Association of Canada.
Canadian society for Chemistry.
Canadian Association of Chemical distributors.
Canadian Paint and Coating Association
Canadian society for Chemical technology.
Canadian society of Clinical chemists.
Canada's Professional Chemists.
Canadian Chemical industry
Chemical Companies in Canada:
Nova Chemicals
Methanex Company
Canexus
Sherritt International
Petro-Canada
Air Liquide Canada Inc.
AP&C Advanced Powders & Coatings Inc.
Citrus Technologies inc.
Market Report of Chemistry:
The global adhesive and adhesive-applying equipment market should reach $74.5 billion by 2022 from $57.8 billion in 2017 at a compound annual growth rate (CAGR) of 5.2%, from 2017 to 2022.
The global market volume for refinery catalysts should reach 2,234.3 metric kilotons by 2021 from 2,019 metric kilotons in 2016 at a compound annual growth rate (CAGR) of 2.0%, from 2016 to 2021.
The global market for oilfield process chemicals should reach $29.6 billion by 2021 from $26.9 billion in 2016 at a compound annual growth rate (CAGR) of 2%, from 2016 to 2021.
The global consumption of flame retardant chemicals reached nearly 5.4 billion pounds in 2016. The market should reach 5.6 billion pounds in 2017 and 7.3 billion pounds by 2022, growing at a compound annual growth rate (CAGR) of 5.4%, from 2017 to 2022.
The global agrochemical market should reach $266.0 billion by 2021 from $213.2 billion in 2016 at a compound annual growth rate (CAGR) of 4.5%, from 2016 to 2021.
The U.S. market for fluorochemical and polymers is expected to increase from 2.1 billion pounds in 2016 to nearly 2.4 billion pounds in 2021 at a compound annual growth rate (CAGR) of 2.3% for 2016-2021.
The alternative U.S chemical end-use product market is expected to increase from $149.9 billion in 2016 to an estimated $345.6 billion by 2021. It should reach $884.1 billion by 2026, with a compound annual growth rate (CAGR) of 19.4% for the period of 2016-2026.
Major Associations and Societies:
American Association for Clinical Chemistry
American Association for the Advancement of Science
AAAS
American Association of Physician Specialists
American Chemical Society
American Crystallographic Association
American Institute of Chemical Engineers
AIChE
American Institute of Chemists
AIC
American Society for Biochemistry and Molecular Biology
American Society for Mass Spectrometry
American Society of Brewing Chemists
Association of Analytical Communities
Association of Greek Chemists
Association of the Scientific Medical Societies in Germany
AWMF
Australasian Society of Clinical and Experimental Pharmacologists and Toxicologists
Australian Medical Association
Australian Physiological and Pharmacological Society
Austrian Pharmacological Society
Austrian Working Group for Clinical Pharmacology and Therapy
Belgian Society of Biochemistry and Molecular Biology
Bolivian Chemical Society
Brazilian Chemical Association
Brazilian Society of Pharmacology and Experimental Therapeutics
Brunei Chemical Society
Bulgarian Chemical Society
Canadian Association of Medical Biochemists
Canadian Pharmacists Association
Canadian Society for Chemical Technology
CSCT
Canadian Society of Clinical Chemists
CSCC
Chemical Heritage Foundation
CHF
Chemical Institute of Canada
CIC
Chemical Research Society of India
Chemical Society of Japan
CSJ
Chemical Society of Thailand
Chemical Society of the South Pacific
Chemical Society of Turkey
Chemical Society of Vietnam
CCS
Chinese Pharmaceutical Association
Chinese-American Chemical Society
Croatian Chemical Society
Czech Chemical Society
Danish Association of Pharmaconomists
Danish Chemical Society
Estonian Chemical Society
European Association for Chemical and Molecular Sciences
European Association of Employed Community Pharmacists in Europe
EPhEU
European Chemical Society
ECS
European Pharmaceutical Union
EPU
European Society for Medical Oncology
Federation of African Societies of Chemistry
Gesellschaft Deutscher Chemiker
GDCh
Gesellschaft Österreichischer Chemiker
GÖCh
Himpunan Kimia Indonesia
Hungarian Chemical Society
Indian Chemical Society
Indian Pharmacist Association
Institute of Chemistry of Ireland
Institute of Chemistry, Ceylon
Institution of Chemical Engineers
IChemE
Integrated Chemists of the Philippines
International Isotope Society
International Mass Spectrometry Foundation
International Council of Chemical Associations
ICCA
International Society of Heterocyclic Chemistry
International Union of Crystallography
International Union of Pure and Applied Chemistry
Italian Chemical Society
SCI
Japan Association for International Chemical Information
Jordanian Chemical Society
Kapisanang Kimika ng Pilipinas
Kuwaiti Chemical Society
Laboratory Robotics Interest Group
Latvian Chemical Society
Lithuanian Chemical Society
Malawi Chemical Society
Mendeleev Chemical Society
Mexican Chemical Society
Mongolian Chemical Society
National Headache Foundation
New England Ophthalmological Society
New Swiss Chemical Society
New Zealand Institute of Chemistry
NZIC
Nigerian Medical Association
Norwegian Chemical Society
Pan Africa Chemistry Network
Pancyprian Union of Chemists
Papua New Guinea Institute of Chemistry
Pharmaceutical Group of the European Union
PGEU
Pharmaceutical Society of Australia
Pharmaceutical Society of Ireland
Polish Chemical Society
Radiological Society of North America
Real Sociedad Española de Quimica
Romanian Chemical Society
Royal Australian Chemical Institute
RACI
Royal Netherlands Chemical Society
KNCV
Royal Society of Chemistry
RSC
Semmelweis Society
Serbian Chemical Society
Slovak Chemical Society
Slovenian Chemical Society
Sociedad Cubana de Química
Sociedade Portuguesa de Quimica
Sociedade Quimica del Peru
Société Chimique de France
Society of Albanian Chemists
Society of Chemical Industry
SCI
Society of Chemical Manufacturers and Affiliates
SOCMA
Society of Chemists and Technologists of Macedonia
Society of Cosmetic Chemists
Somali Medical Association
South African Chemical Institute
SACI
Swedish Chemical Society
The American Headache Society
The Electrochemical Society
The Korean Chemical Society
The Migraine Association of Ireland
US Chemistry and Biochemistry departments and association
World Association of Theoretical and Computational Chemists
To Collaborate Scientific Professionals around the World
Conference Date Dec 05-06, 2018
For Sponsors & Exhibitors
Supported By
Drug Designing : Open Access
Research & Reviews: Journal of Medicinal & Organic Chemistry
Journal of Pharmaceutics & Drug Delivery Research
Journal of Medicinal Chemistry
All accepted abstracts will be published in respective Conference Series LLC LTD International Journals.
Abstracts will be provided with Digital Object Identifier by